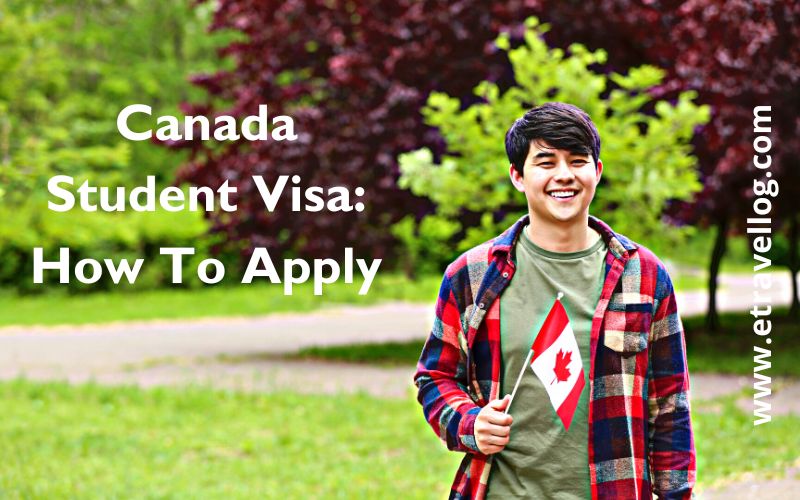 Visa Application
Canada Student VISA: How To Apply
How To Apply Canada Student VISA
Most students in the twenty-first century hope to one day be able to afford the luxury of studying in another country. Most people agree that among the many countries where students are drawn from all over the world, Canada ranks highest.
Canada has a stellar reputation as a place to live and pursue higher education because of the abundance of resources available to its citizens.
If your intended course of study will take less than a year to complete, you will not need a Canada study permit to enter the country.
And since switching programs in Canada would be a hassle, you should get your study permit before you leave for the country.
If you are already in Canada when your resident permit expires, you can easily apply for a new one.
The study permit can be requested in two main ways: online and via paper application.
However, applying online is recommended because it is quicker and requires less time commitment. The use of a debit or credit card is obligatory when submitting an online application. Your documents should be scanned and uploaded as well. Since each country has different requirements, the immigration office in your home country will supply you with everything you need.
How To Obtain Canada student visa
First Step: Acquiring an official letter of acceptance from a highly regarded educational institution in Canada is the first and most crucial step toward obtaining a Canadian student visa.
Second step: Following the completion of the preceding steps, the next step is to acquire a Canadian Student Visa Application Package. To learn more, visit Canada.ca. Another option is to submit your application in person at a Canadian embassy. Again, submitting an application online might be more convenient.
Step 3, fill out the requested biographical information on the cic website. You will be able to find out if you qualify for participation. The right answers are required here.
Step 4: If you are qualified after the questions have been answered, you will receive a unique checklist code good for 60 days. In order to submit the application, the code is necessary.
Keep a spare copy of the component with the code in it, as it will be needed for future reference. This page includes the application instructions, required documents, and tuition amount.
In Step 5, you'll create a MYCIC account and use the code you got in Step 4 to log in. To upload and send documents to cic, cic will receive your personal checklist document.
The sixth step is to submit the application to CIC, but only after you've double-checked that everything is in order and the required tuition has been paid.
step 7: Applicants are occasionally invited to an interview at the visa office in their home country.
You should be able to get your Canadian student visa with the help of the information provided here. You shouldn't be shy about asking more questions.