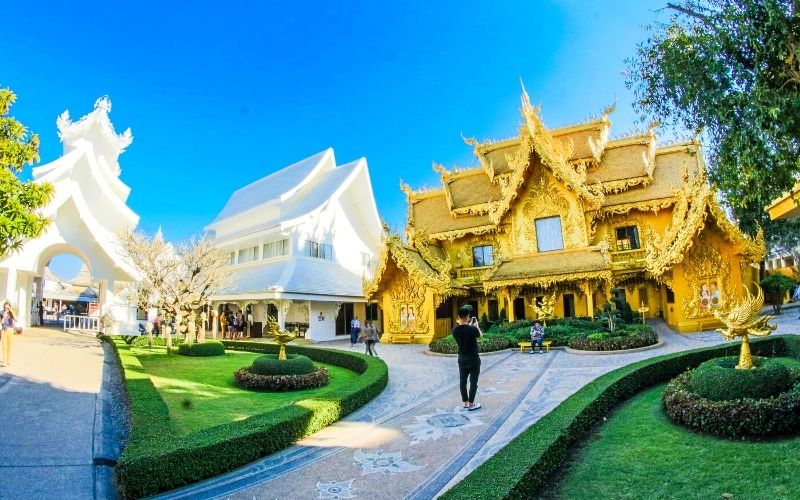 Top 10 Most Beautiful Countries In The World – Here's Why
Every country has its unique brand of beauty. When you're thinking about the most beautiful countries in the world, it's hard to narrow it down to just a few places; there are so many worths seeing and exploring. Some countries have stunning geography, while others have rich cultural heritage.
We looked at various travel publications like National Geographic and Lonely Planet and other lists compiled by travel bloggers and websites like Rough Guides and Travel + Leisure to determine our list. We also considered several factors: how much natural beauty each country offers, how diverse the landscapes are within that country, and how many landmarks (both natural and artificial) there are for tourists to see.
This list is meant to be a starting point for travelers to help them figure out where they should go next. Some of these countries might not be surprising: Everyone knows that Switzerland is gorgeous or that South Africa has stunning scenery. But there might be a few surprises on this list — you might not have thought about going to South Korea or Greece, but maybe you'll change your mind after reading this list of the 50 most beautiful countries.
You've got the best beaches, mountains, and cities globally. Here is a list of the top 10 most beautiful countries globally.
1. Australia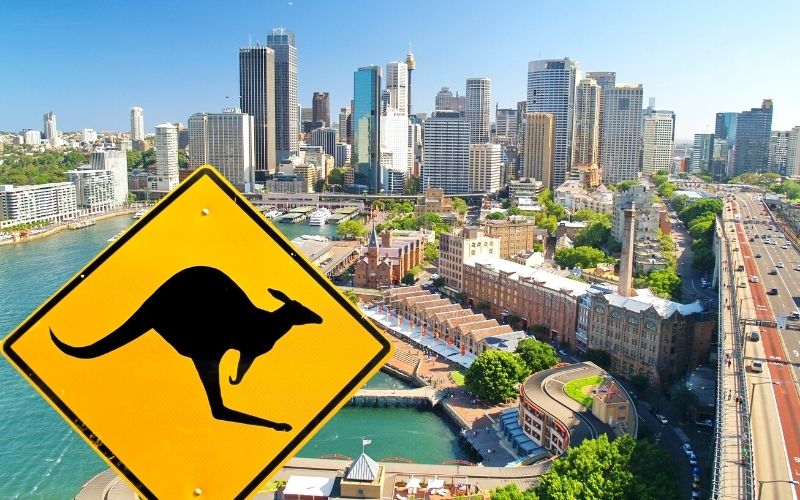 Australia is one of the most beautiful countries globally, offering a wide variety of travel destinations to suit all tastes. The world's smallest continent and largest island, Australia is a wide brown land that offers endless adventure, discovery, and relaxation opportunities.
The cities are cosmopolitan, multicultural, and full of life, while the outback is desolate and stunningly beautiful – a place where you can truly get away from it all. Australia is the smallest continent and the largest country in Oceania. The capital city of Australia is Canberra, and its most populous city is Sydney.
Australia has over 23 million people, and its national language is English. There are few countries as unique, diverse, and exciting as Australia. Every year millions of visitors flock to this beautiful country for a lifetime vacation. From the cosmopolitan cities of Sydney, Melbourne, and Perth to the iconic sights of Uluru (Ayers Rock), the Great Barrier Reef, and the Sydney Opera House, there's something for everyone in Australia.
Australia has something to offer everyone, whether swimming with dolphins and whales on the Sunshine Coast, exploring lush rainforests in Litchfield National Park near Darwin, or skiing in the Snowy Mountains.
The Great Barrier Reef off the coast of Queensland stretches for over 2,000 kilometers (1,200 miles), making it the largest coral reef in the world. It is home to thousands of species of tropical fish, mollusks, starfish, dolphins, sharks, and turtles. The famous red deserts of Australia are vast landscapes of red sand and rock with little vegetation, but there is a surprising amount of wildlife to be found here too.
Australia has something for everyone, whether you want an action-packed holiday or just some time to relax on a beach with a good book. Australia is an amazing country. It is a very peaceful and beautiful place to live in. Also, people from different countries like to visit Australia at least once in their lifetime.
People also love Australia because of its scenic beauty. There are many beaches in Australia known worldwide for their scenic beauty. The most famous beach in Australia is Bondi Beach which attracts thousands of tourists every year due to its beauty and cleanliness.
People also love Australia because it has fascinating wildlife that can only be seen in this country. There are more than 50 national parks in Australia, and each of them has its nature which makes it unique and special. The gorgeous animals found in these parks are Kangaroos, Koalas, Wombats, Dingos, Platypus, and Tasmanian Devils
2. Canada
Canada is one of the most beautiful countries in the world. The country is filled with plenty of natural beauty and many cities rich in modern architecture. Toronto is the biggest city, and Montreal is the second-largest city in Canada. The Toronto Island Park is a popular destination for travelers. This park offers a great view of the city, and it's just a 15-minute ferry ride away from downtown Toronto.
Niagara Falls, located on the Niagara River, is a popular best tourist destination from part of the border between Canada and the United States. Canadians are very proud of this wonder of nature. They say that you haven't been to Canada if you have not seen Niagara Falls! Other popular destinations are Algonquin Park, Banff National Park, Calgary Stampede Rodeo, Canadian Rockies, and Old Quebec City.
Canada is the second-largest country in the world in area (after Russia), occupying roughly the northern two-fifths of the continent of North America. Canada extends from the Atlantic Ocean in the east to the Pacific Ocean in the west; to the north lies the Arctic Ocean. Although Canada is sparsely populated, it is highly urbanized, and about three-fourths of its people live within 150 miles (240 km) of the southern border. Its capital is Ottawa, and its largest metropolitan areas are Toronto, Montreal, Vancouver, Calgary, and Edmonton.
The first inhabitants migrated into the Americas from Asia about 12,000 years ago and began to settle along the western edge of North America at least 10,000 years ago. Some established permanent settlements in what is now Canada before Europeans arrived in North America during the Age of Discovery (from c. 1450 CE). Beginning in 1497–99, Norsemen explored and settled limited areas on the northeastern tip of North America but abandoned their settlements within a few years. In 1534 French explorer Jacques Cartier explored parts of Eastern Canada and claimed it as part of France's colonial empire. During the 17th century, a large number of French settlers moved into Acadia (now Nova Scotia), New Brunswick,
Canada is the best country in the world.
Here are the top 10 reasons why Canada is the greatest nation on Earth:
1. We've got a beautiful landscape.
2. Our people are great!
3. Our cities are clean, friendly places.
4. We've got a smart, focused government.
5. We're free to speak our minds — and that's not just because of our accents!
6. We've got lots of space, and we're nice about sharing it with you!
7. Canada is a nation of immigrants who respect other countries' cultures and traditions — like ethnic food, soccer, and driving on the wrong side of the road!
8. Our national anthem rocks! "God, keep our land glorious and free!" Awesome! It doesn't get any better than that! Rock on, Canada!
9. The rest of the world thinks we're awesome too! And that's all that matters, right? What does America know anyway? They elected George W Bush as president twice! HAHAHAHA!!! Ooops… sorry… I meant to say: that Canada has no enemies anywhere in the world. Yes, that's what I meant to say… really