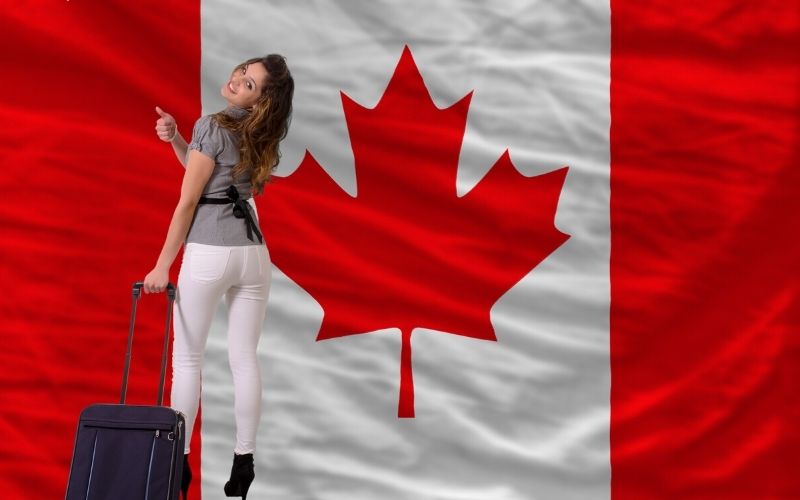 Ste 3: Create An Account Or SignIn To An Existing Account
Here you can create an account or sign in. Following account creation, you must:
Pay the required application fees.
Submit your application.
Check the status of your application.
FAQs
Can a visitor stay more than six months in Canada?
The majority of travelers are permitted to stay in Canada for up to six months. If and when granted permission to enter Canada, the officer at the border may let you stay for less than or more than six months.
When can I renew my Canada visitor visa before it expires?
You need to submit your request for an extension of your stay in Canada at least one month before the current validity of your status is set to expire. On how to apply to extend your stay as a visitor, click the link above for more information on the application process.
How long can I extend my visitor visa in Canada?
With each application granted by the visitor record application process, a visitor is entitled to another six months of stay in Canada if approved after evaluating the history and reason for an extension by the visitor visa applicant.
How much does it cost to extend a tourist visa in Canada?
To be able to pay for the extension of your visa online, you will need to have access to a PDF reader program, a printer, and an email address. After you have paid the one-time price of $100 with a valid credit card, the visa record application platform will send a confirmation page application to the email address you provided at registration. This document will serve as your receipt, and you are required to submit it together with your application.
How many times can I extend my visitor record in Canada?
The number of times a person can extend their visitor status is unrestricted by law and can be applied at will. Instead, the officer will think about the applicant's background, the reason for the visit, and whether or not there is a good cause to continue the visa extension.
What happens if I stay out of Canada for more than six months?
Suppose you stay in Canada under the eTA program for longer than six months, and Citizenship and Immigration Canada does not grant you an extension of your stay (this is only done in cases of extreme emergency). In that case, you will lose your travel authorization and will no longer be able to use the eTA for any future trips.
What happens if I overstay my visa in Canada?
Overstaying is not a crime, but if and when your visa expires and the visitor leaves Canada without alerting the Canadian immigration authority, such a person may be flagged by the system and seen as unlikely to comply with Canadian visa requirements and conditions in the future. Furthermore, you could be blocklisted and not be allowed to reenter Canada ever again.
Can I convert my visitor visa to a work visa in Canada?
Yes. You can change your Visitor visa to a work permit visa and even go further to becoming a permanent resident through the aid of an immigration lawyer.
How To Extend Your Visitor Visa In Canada (Step by Step Video Guide)