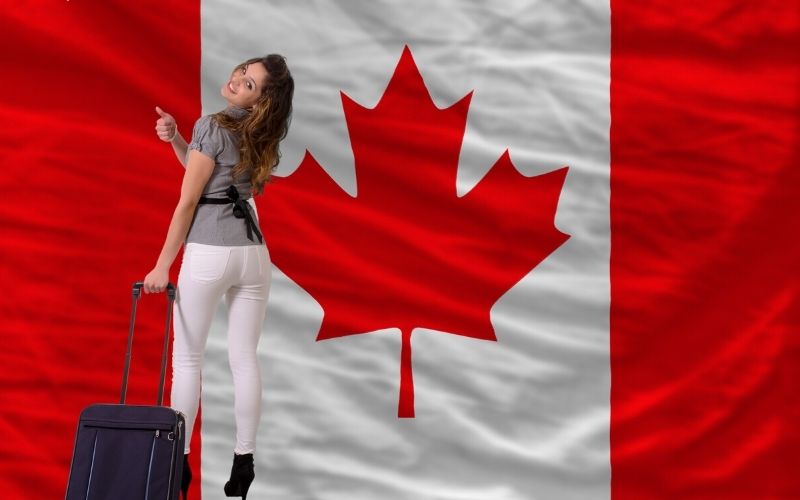 3 Easy Steps On How To Extend Your Visitor Visa In Canada
Want to know how to extend your visitor visa in Canada after your six-month expiration? Well, you're in the right place.
Canada is a beautiful place anyone would want to reside and earn a living for themselves, so many desire to stay a while longer, even after their six months visa expiration period. So if you're going to extend your visitor visa during your stay, you will have to apply for the visitor record, and I'd advise you do so before the visa period fully expires.
Visa Record: Who is Eligible to Apply?
Please be advised that a Visitor Record is NOT A VISA; it is a document that gives you status as a visitor and allows you to stay longer in Canada where a new expiry period is issued, and such visitor must leave.
Every visitor in Canada looking to extend their stay is eligible for a Visitor Record application. If a study permit holder notices that their permit is about to expire, they can change their status to visitor record instead. Similarly, anyone who possesses a work visa and wishes to extend their stay in the country can apply for a visitor record. On the other hand, having a visitor record makes it impossible to work or study.
Application Process (Step By Step)
You can get started right away on the  Canada.ca Visa Record application website through the link.
The application for a visitor record has a charge of one hundred dollars. To be able to pay the application fees, you need to have a debit or credit card. In addition to this, in order to submit the papers and fill out the forms, you will need a camera or a scanner. If you submit your application online, the processing of your file will go more quickly.
Step 1: Provide Personal Info Forms
The IRCC instruction guide is a document any visitor is advised to go through before starting your application online. Once that is done, then move to fill the forms listed below
FORM IMM 5708: Ths form covers the Application to change conditions and extend my stay or remain in Canada as a visitor or temporary resident permit holder
Form IMM 636.51 – For statutory declaration of common-law union, if applicable.
For IMM 5476: Form for Use of Representative, if applicable.
Step 2: Use The Online Registration Portal
To complete your application online, several questions will be asked for you to access the personalized document checklist, which are
– Question 1: What would you like to do in Canada? Answer = Visit
– Question 2: How long are you staying during your visit? Answer = Less than six months
– Question 3: Select the country code that matches the one on your passport. Answer = Choose your country of origin
– Question 4: What is your country of residence? Answer = Canada
And the list of questions continues. See the image below as a reference and click to begin your application process.