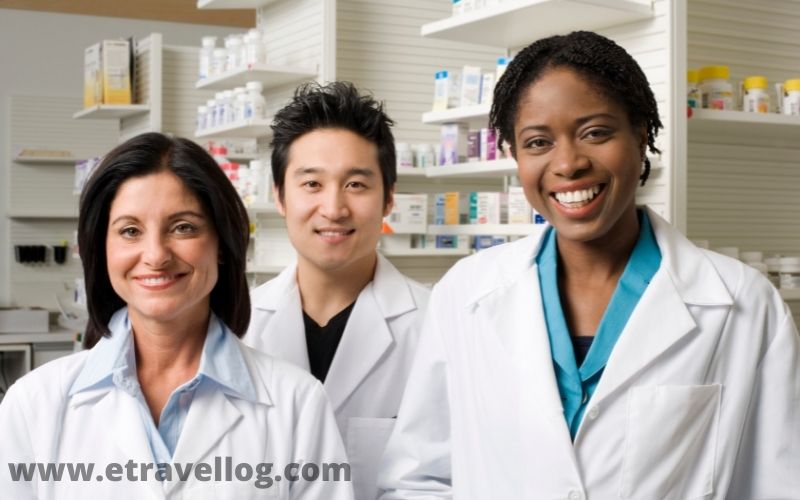 Jobs in Canada
Immigrate as a foreign Pharmacist in Canada: See Top Provinces
What is life like in Canada for Foreign Pharmacists?
It's no secret that Canada's healthcare business is experiencing severe shortages, so now is an excellent time for a foreign pharmacist to explore relocating to the country.
The pharmaceutical industry is immensely lucrative, and it is a well-respected profession in Canada. Not to mention the fact that you'll never be out of work because people will always require drugs. You can earn anywhere from $84,000 to well over $120,000 per year depending on where you work and what kind of pharmacist you are. Individuals that own pharmacies might earn much more money.
Requirements for Foreign Pharmacists in Canada
You might be wondering how you'll become a pharmacist in Canada once you've started the application procedure.
Will you have to start from the beginning with your education? Or are you able to resume where you left off?
An international pharmacist can work as a pharmacist in Canada, but they must first complete all of the requirements.
Unfortunately, because pharmacists are regulated by provinces, the requirements differ from one to the next. However, several fundamental steps remain the same:
Create an account on Pharmacists Gateway Canada.
Your application will be reviewed by the Pharmacy Examining Board of Canada (PEBC) to confirm that your ECA and training fit Canadian standards. Your abilities and experience will be evaluated as well. You must pass an Objectively Structured Clinical Examination and a written exam (OSCE).
Become a member of the provincial pharmacy regulatory authority.
Complete a structured, hands-on training program with flying colors.
Obtain a practicing license.
Where to Find Help with Immigration?
The best thing you can do to simplify the procedure and make it much simpler on yourself is to enlist the services of a Regulated Canadian Immigration Consultant (RCIC).
They are informed and experienced in a wide range of programs and can help you increase your chances of success.
The duty of an immigration agency or RCIC does not cease when you arrive in Canada. They can also assist you with other tasks such as designing and formatting your resume, job searching, and interview preparation. Even before you immigrate, an RCIC may be able to assist you in your employment search. With any luck, you'll be able to get one before you get in Canada!
Are you still undecided about taking the plunge? Don't wait too long or you'll miss your opportunity. More healthcare personnel, including pharmacists like you, are needed in Canada's post-pandemic world.