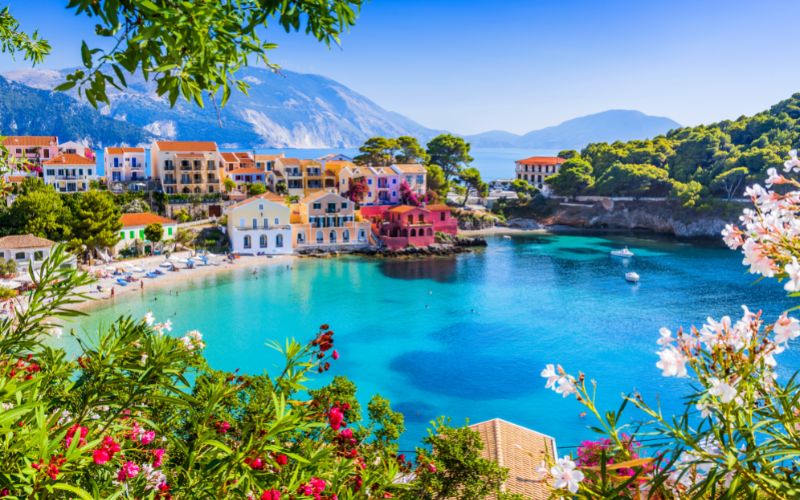 The top five most beautiful countries in Europe are not only famous for their scenic beauty but also known as the best romantic getaways. Many of these countries are blessed with natural beauty, while others are famous for their artificial architectural wonders.
Europe is a land trapped in time, with perfectly preserved buildings dating back to the Neolithic Age. Beautiful mountain ranges, deep gorges, and lush landscapes can be found throughout Europe's best countries and historic architecture. This is when trips develop into vacations that you'll remember for years.
Europe's diverse attractions appeal to active travelers. You may ski down the French Alps, kayak in Croatia's Adriatic Sea, walk-in Switzerland's Grindelwald, and cycle across the Netherlands, including a few popular outdoor sports.
Then there's the matter of the food. Yum! The gourmet delights available in Europe's top countries are difficult to beat. Europe's many cuisines may be the best to ever grace your lips, from the creamiest French delicacies to the richest Swiss chocolates to the most exquisite Italian pasta dishes.
It can be difficult to determine which country to visit first when there are so many to choose from. What is our recommendation? Don't limit yourself to just one. Europe has a plethora of fantastic destinations to explore, all crammed into a very limited area. This makes it simple to go to numerous nations in a single trip.
5 Most Beautiful Countries in Europe
1. Austria
Austria is one of the most beautiful countries in Europe, boasting some of the Alps' most stunning scenery. The compact capital Vienna is an imperial city filled with grand architecture and green spaces, while Graz and Linz are lively university cities, and Salzburg is the birthplace of Mozart. And then there are the Austrian Lakes: crystal-clear waters surrounded by lush countryside, which make a tempting escape from the city.
Austria's history is also well-preserved, from Roman ruins to Gothic cathedrals and Baroque palaces. Tucked between the rolling hills of Austria are some of the most beautiful cities in Europe. Because of its central location, Vienna is the best starting point for your Austria travel itinerary. Vienna is a sprawling city with plenty of green spaces, parks, elegant boulevards, and charming coffeehouses.
After a few days of exploring the capital, visit Salzburg. The birthplace of Mozart has a mesmerizing Old Town and Baroque architecture around every corner. Innsbruck is also only an hour away from Salzburg and is one of the most charming cities in Europe for its setting in the Alps.
Hallstatt is just an hour from Salzburg and home to one of the most beautiful lakes in Europe, a stunning mountain backdrop, and a picture-perfect village. Hallstatt can easily be visited as a day trip from Salzburg, or you might wish to stay overnight to enjoy this magical town in peace after the crowds have gone.
Finally, make your way out to Graz, where you can enjoy some of Austria's most delicious food and drink while watching the sunset over the old town rooftops. Austria is the land of high mountains, green alpine pastures, crystal-clear lakes, imperial cities, and cozy villages. There are few countries in Europe where there is so much to see and experience. Austria is not just one of the most beautiful countries in Europe but also a country with enormous cultural wealth. From Mozart to Klimt, Schubert to Schnitzler, and Falco to Falter: Austria has played a major role in developing Western culture.
Austria has a lot to offer for everyone interested in history and culture, a country with a long history. Even though Austria is relatively small and has only nine million inhabitants, it has a very diverse landscape and weather. The Alps make up approximately 60% of the country and determine the climate: in winter, the snow lasts until May or even June at higher altitudes; there is plenty of sunshine in summer. But that does not mean that there is no rain: it rains quite often in the mountains, so don't forget your rain gear!
If you want to visit Austria with your dog, you will find more information about traveling with dogs in Austria.