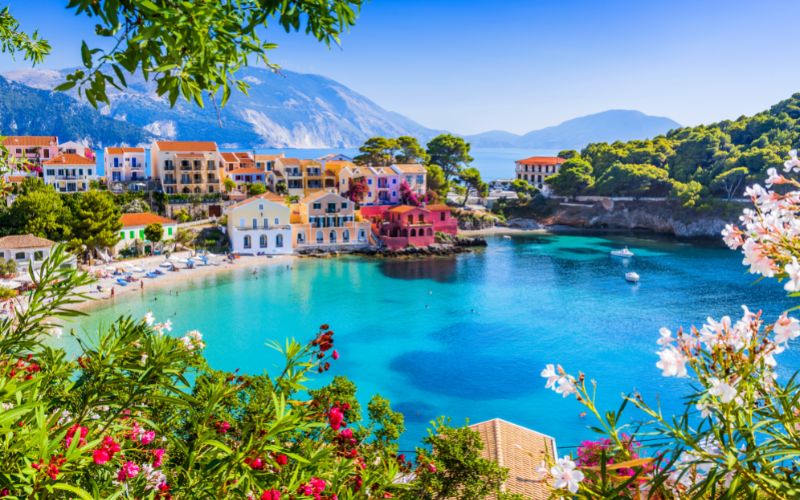 4. Greece
Greece is one of the most beautiful countries in Europe. It is a land where ancient ruins coexist with modern life. While Greece is not as large a country as its neighbors, it has a great deal to offer travelers. A trip to Greece can be the trip of a lifetime!
Greece has more than 2000 islands, not counting the thousands of tiny islands that do not have permanent residents. The largest island is Crete, its airport, hotels, and tourist attractions. Other popular Greek islands are Santorini, Mykonos, and Rhodes.
Greece is a country of beautiful contrasts. For example, the ancient and modern are seamlessly blended in the capital city of Athens. And on the mainland, visitors can combine an exploration of archaeological sites with visits to chic seaside resorts.
The mainland is also home to mountains, forests, and lakes. But it's the islands that make Greece so special – there are over 200 of them! About 80% of the country is made up of islands. They vary from tiny volcanic outcrops to large mountainous islands, each unique and offering a different experience for visitors. Each island has its distinctive character and charm. You could spend years exploring the coastline or hopping from island to island. Some destinations are more popular because they offer an excellent range of accommodation and activities; others are still relatively undiscovered gems.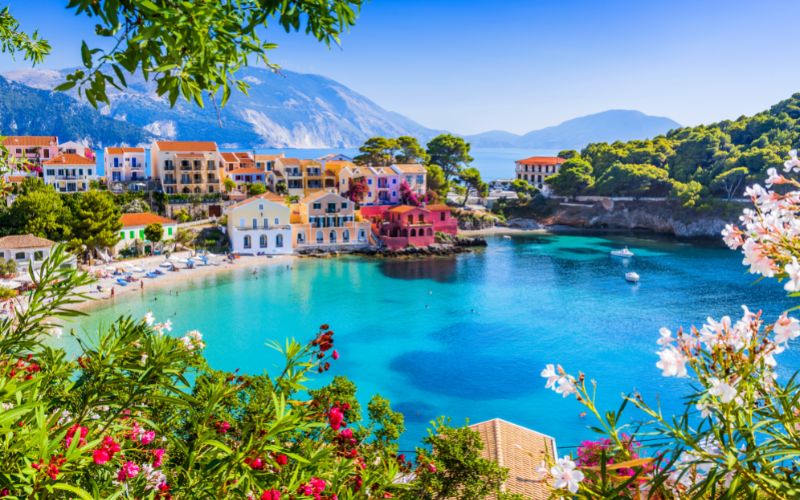 In addition to visiting the islands, many visitors to Greece want to see Athens, the capital of Greece. Athens is one of the oldest cities in Europe and is rich in history. Many great museums and architectural sites are located in Athens, including the Acropolis, which sits high on a hill overlooking Athens, and the Parthenon, built during Pericles (roughly 450 BC).
Two other interesting locations in Athens are Syntagma Square and Plaka, which offer shopping and restaurants and additional historical sites such as Hadrian's Arch and Roman Forum.
There are several ways to get around in Greece once you arrive there. If you plan on staying in one area without exploring the entire beauty of the country, you can rent a Moped to ease your movement.
5. Switzerland
Switzerland is one of the most beautiful countries in Europe. It's hard to talk about Switzerland without mentioning its stunning scenery, including glittering lakes, soaring mountains, and lush green meadows. But did you know that Switzerland is also a cultural powerhouse?
Switzerland is a beautiful country that you will want to visit! The government has been a tourist spot since the 18th century. The foundation of Switzerland's tourism was laid by people like Johann Wolfgang von Goethe, Madame de Staël, and Lord Byron. These travelers were not just tourists but also ambassadors of Switzerland who took home the news of the beauty of this small country to their homelands.
Today millions of tourists visit Switzerland every year. And it is not difficult to understand why! The country is full of places as beautiful as they are diverse. Switzerland has it all, from snowy white peaks to lush green valleys, medieval towns, and contemporary architecture.
So if you are still wondering whether or not you should visit Switzerland, here are 20 reasons you definitely should!
It offers world-class museums, a vibrant music scene, and a rich literary tradition – not to mention some of the greatest architectural sites in Europe.
And then there are the festivals. Wine lovers can enjoy many Switzerland wine festivals throughout the year. At the same time, the Jazz Festival Bern brings jazz fans worldwide together annually for a glorious celebration of jazz.
Switzerland is a small country that sits smack dab in the middle of the Alps, making for 360-degree scenery wherever a person finds it.  Small towns are sprinkled across the Alpine landscape, making it easy to find an adorably quaint place to stay. No matter what season you visit, there are countless things to do, including hiking in summer and skiing in winter. Plus, the chocolate and cheese are world-renowned!
Watch Most Beautiful Countries In Europe